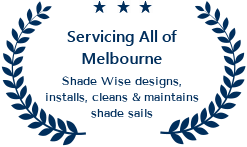 You may be surprised to learn that you need council approval or a building permit to install shade sails. You should always contact the council planning department first as they will be able to tell about any shade sail restrictions in your area. Shade sails may be exempt from approval if:
The area of the sail in no more than 20 square meters
The shade sail material allows for air and water to pass through
The shade sail will not be more than 3 meters above floor level or the ground
These exemptions will depend on where you live and your local building laws as not all rules are Melbourne-wide.
You will most likely need developmental approval for your shade sail if any of these requirements are not met. All councils have different regulations for shade sail construction and other factors can play into building approvals, such as heritage listings.
Waterproof shade sails will normally require approval from your council. Choosing the right shade sail that matches the environment it is in can make it easier to get approval and for your application to make it through the planning process.
Some councils have adopted a transparent process to deal with shade sail structures to cope with an increasing number of applications. When it comes to shade sails, some councils require a building permit regardless of the situation, whereas others have very flexible rules.
Shadewise Shade Sails In Melbourne
Our shade sails are designed to provide:
Better ventilation
UV protection
Protection from light showers
Better ventilation
Our shade sails allow cool air to circulate through the shade sails due to the breathable fabric they are made from. This will meet one of the common council requirements of having a shade sail made of permeable fabric.
UV protection
While UV protection is not a common council requirement for residential shade sails, it is an added bonus that will help protect your family from sun damage. UV inhibitors prevent 98 per cent of harmful UV rays from penetrating the fabric, no matter how intense the sun is.
Protection from light showers
Most councils require that shade sails be made from a permeable material, so our shade sails aren't 100 per cent waterproof and should not be relied upon to protect water sensitive items. Our shade sails do provide limited protection from light rain.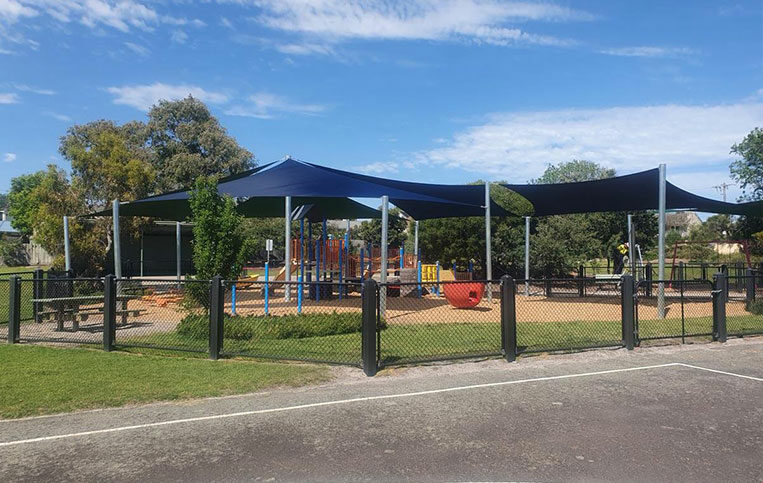 Professional Melbourne Installation
Our installation team will give you a reliable and efficient service to take the hassle out of installing your new shade sails. Our service is:
Professional
Fast
Affordable
Professional
Our staff are highly trained in shade sail installation. We will provide you with the safest and most stable construction possible to help you pass any council inspections.
Fast
Our team of skilled shade sail installers will get the job done quickly and efficiently, while still maintaining a high level of safety so you can enjoy your shade sail as soon as possible.
Affordable
We offer a free consultation, measure, and quote, as well as having competitive prices for all installations.
Contact Shadewise for more information on shade sail installation in Melbourne.