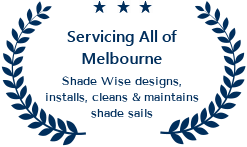 Children love spending time outdoors, so it is important to have a safe space for them to play in that protects them from the sun. There are a wide range of options to choose from when it comes to school shade sails. Melbourne schools can find Shade Wise solutions for their shade and shelter needs, whether the area they need to cover is a huge assembly area or sports court, or a smaller area like a playground, we have the right shade sail for you. We offer a free consultation, measure, and quote on all shade sail installations.
We work with both government and private schools at a kindergarten, primary, and secondary level to give schools great shaded outdoor areas for kids to play and learn under.
School Shade Sail Maintenance
Most of our shade sails for schools require very little maintenance, depending on the type you choose. The fabric we use on our weatherproof structures is designed to be washed by the rain and block out harmful UV rays.
Durable School Shade Sails In Melbourne
Our structures are specially designed to withstand the elements and are manufactured from shade cloth and waterproof PVC. The shade sails offer a great shading solution that is resistant to wind, rain, moisture, and heat. We only use the best materials that come with a 10-year guarantee.
When they choose Shade Wise school shade sails, Melbourne schools can select from a range of different colours, shapes, and sizes to suit the individual needs of their school.
Certification For Educational Facilities In Melbourne
WorkSafe, the Victorian Education Department, and Early Childhood Development require all flexible shade sail systems for schools to be audited by a reputable company bi-annually. A structural engineer or qualified builder for shade structures must also complete these safety audits once every three years. Our highly-skilled and experienced team will make sure your school shade sails meet all safety requirements.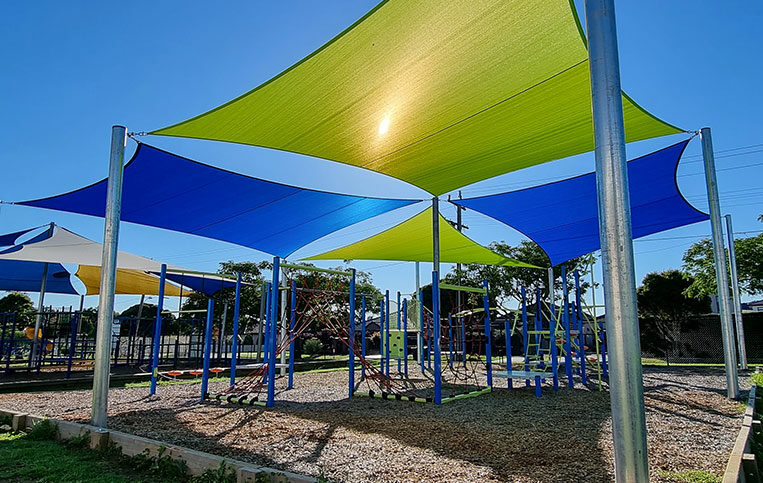 Benefits Of Shade Sails For Schools
Some of the benefits of having Shade Wise shade sails for schools are:
Maximum shade protection
Fast turnaround time
Available in waterproof or shade options
Maximum visual effect
Free consultation, measure, and quote on all installations
Heights tailored to minimise vandalism
Come is a wide range of different sizes, shapes, and colours
Our highly experienced team uses the latest designs and fabric technology to make sure all shade sail structures last for a long time, while requiring minimal maintenance requirements. We will work closely with your school to determine the best design for your outdoor area, no matter how big or small it is.