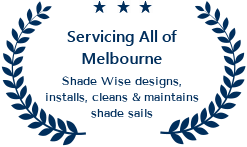 The ring topsail is a concept that we invented back in 2002 at the CFA training ground in Bangholme. The brief was to cover large water training tanks with shade cloth. The tanks measured 22m across the center. These structures are time proven and still stand today.
A center support was needed for the shade cloth so we made a center "ring" that sat into a post that supported the sail under the center. This kept the integrity of the shade cloth consistent without creating any weak points in the fabric.
After looking as the concept it was then decided that it could be used in playground systems to great effect. The center pole can lift the sails well above the equipment and the outer poles can be kept to a height that minimizes the amount of sun that creeps in underneath.
The ring top structures are aesthetically pleasing to look at and offer a unique solution to more static shade structures. (hip and ridge) Ring top sails are not limited by any area and be shaped around obstacles to suit your needs.
Shade Wise now has many ring top structures in schools, day cares, councils and have proven to be a very successful product. Shade Wise has always prided itself in being a leader in new concepts and ideas within the shade sail industry.
The main advantage of the ring top sail is with the new ruling that shade sails need to be 2.5m above the highest point of any play equipment. With the ring top structures this can easily be achieved whilst maximizing shade cover.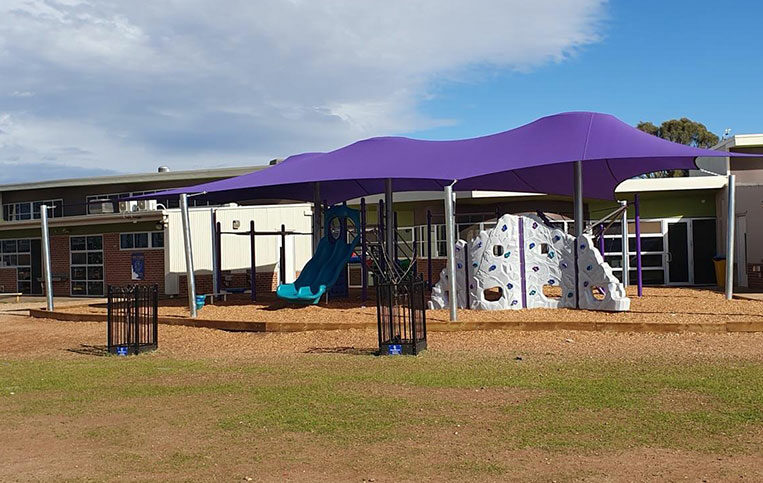 The internal "ring" top poles are placed directly against the play equipment to prevent any fall zone issues and finger traps for little hands.
Another advantage of the ring top sail is that it allows us to span greater distances safely and more effectively which gives us more flexibility with what we are able to cover. The structures can have any number of poles and have covers more than 400 square meters.
All our ring top structures are certified by an engineer and have building permits.
For a quote or more information please do not hesitate to call us on 0416 040 309 or fill out send us an e-mail via the form on the website.