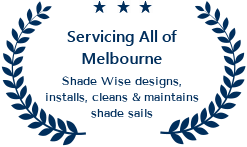 Here at Shade Wise, we are proud to have been involved in projects funded by government grants to provide more safely shaded areas for schools and community groups. The shade sail grants are a Victorian Government initiative seeking to increase the availability of safe shaded areas in public places across the state.
If your school or community group is considering applying for shade sail grants in future, then why not ask for a free design consultation and quote from Shade Wise.
Applying for the School Shade Sail Grants Program
The shade sail grants available as part of the School Shade Grants Program are intended to assist Victorian Government schools who wish to repair or replace existing permanent shade, or to provide new permanent shade within the school campus. Please let us know if you are planning on applying for a government grant, as grants will not be provided to cover projects that have already commenced or been completed.
We will be happy to provide you with a design consultation, measure, and quote, and to provide any information that can assist you with your own grant application. You can rest assured that the Shade Wise team have extensive experience providing high quality shade solutions for schools throughout Victoria. Our team hold Working with Children Checks, and we are familiar with school safety requirements as they relate to shade sail installation and auditing.
Applying for the Community Shade Sail Grants Program
With two in three Australians being diagnosed with skin cancer before the age of 70, getting more safely shaded areas into public places is a fantastic way to help more Victorians to enjoy more time outdoors, without suffering the associated risks of harmful UV radiation.
If you are considering applying for shade sail grants under the Community Shade Grants Program, then call the Shade Wise team today. Our experienced and approachable team will be happy to provide the information you need.