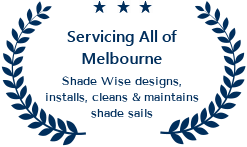 We provide outdoor protection from the harsh Australian weather. Shade Wise offer a range of shade sails made from high-quality fabric that has been treated with a durable waterproof coating. We make it easy to provide protection for your family, cars, customers, employees, or students, and provide a solution for any exterior area.
Our waterproof shade sails can enhance the appeal and value of your outdoor space, making your outdoor areas safer and more comfortable. Choosing one of our waterproof shade sails is a great investment in your property or business to ensure you get the most from your exterior. Our waterproof shade sail range is offered at a range of price points so more organisations and families can afford our product. We offer a free consultation, measure, and quote on all shade sail installations.
If you are unsure whether standard or waterproof shade sails will be best for your home, business, or school, then contact our team. We have the years of experience necessary to give you the information that you need. We are also committed to providing the highest levels of customer service and customer satisfaction. If you have a request that requires a unique solution, then we can design, create, and deliver the cost-effective custom shade sails that suit your requirements.
Using The Latest Technology For Waterproof Shade Sails
The fabric and treatment we use to coat our waterproof shade sails is extremely durable, designed to stand up to challenging weather conditions, and is extremely fade-resistant. A thin coat of PVC is put onto the fabric polyester weave base cloth, which makes the fabric very strong and lightly waterproof at the same time. The fabric is extremely versatile and is usually used on covered walkways, carports, awnings, umbrellas, and smaller pavilions to ensure you can cover any area you want. Our waterproof shade sails come in a variety of different colours.
The support system, such as footings and poles, is constructed out of stronger materials than most shade sail systems. We do this because no wind build-up can escape from the non-porous shade sail membrane, whereas with shade cloth, up to 70 per cent of wind can escape through the cloth.
Semi-Waterproof Shade Sails For Melbourne
Shade Wise provides shade sails for homes and businesses throughout Melbourne with a wide range of shade systems. Our shade sails offer protection from the sun, and our semi-waterproof shade sails provide shelter from light rain.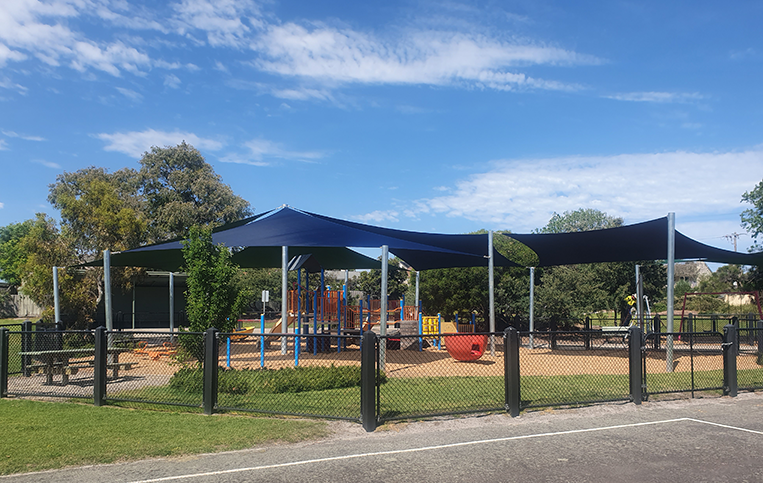 Shade Sails For Any Outdoor Area In Melbourne
Whether you are looking to have a relaxing place for customers to sit, a protective area for school kids, or to create an outdoor entertainment area at your home, we can provide a shade sail to suit your needs.
We can make custom-made shade sails to suit your needs, with a wide range of shapes, sizes, and colours. One of our expert consultants will give you a free consultation, measure, and quote on all installations.
Installation Options For Melbourne
At Shade Wise, you can choose between having a professional installation or doing it yourself.
Professional Installation
We offer efficient, professional shade sail installations across Melbourne. We can ensure that every part of the job is done to the highest quality so your shade sail will last for years.