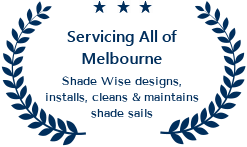 A playground is incomplete without a sandpit. A reliable sandpit needs to be maintained and cared for. A lot also depends on the sandpit's overall construction. At Shade Wise, we understand the importance of durable sandpit covers. We, at Shade Wise, offer a wide variety of sandpit covers in Melbourne. All our products are made from high-quality materials which makes them long-lasting and suitable for all spaces. Moreover, we design all our shade sail products keeping in mind their effectiveness. Sandpit covers in Melbourne are a must-buy because they act as a shield against animal droppings, impurities and debris.
These days people love to experiment with their sandpit construction and design and hence, we provide covers that can fit any sandpit. Our sandpit covers need no clipping of straps and are ideal for all sandpit shapes. Be it a sandpit surrounded by rocks, round sandpit or a sandpit with irregular borders, our sandpit covers are fit for all. All you need to do is just lay the cover over the sandpit and it is made to the shape.
Our 'Easy Fit' sandpit covers in Melbourne have light galvanized chains which make them highly flexible. Choosing the right sandpit cover is very crucial in ensuring your child's safety. Here are some sandpit cover buying tips to keep in mind.
Check the shape and size of the sandpit
Check if the sandpit cover is weather-resistant
Check the material of the sandpit cover to know about its durability
Several people underestimate the importance of sandpit covers in Melbourne but it should be noted that sandpit covers are very important for maintaining children's health. Additionally, sandpits can easily get covered with leaves, debris, animal waste, etc. To protect the sandpit from impurities, sandpit covers are a must.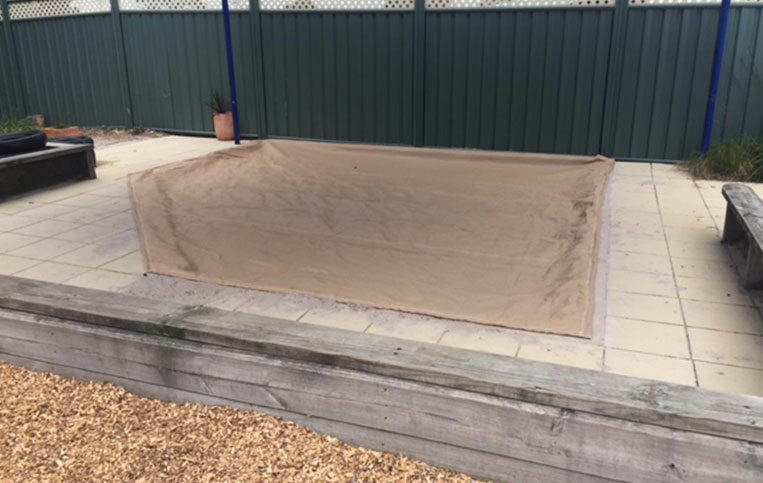 Removing the waste from a sandpit can be extremely tedious and time-consuming and hence, investing in our Easy Fit sandpit covers is worth it by all means.
Right from garden areas to residential properties, Shade Wise also provides shade sails for all spaces. Our range of shade sails includes car park shade sails, council shade sails, backyard shade sails, waterproof shade sails, garden shade sails, outdoor shade sails, swimming pool shade sails, etc. Along with a wide variety of shade sails, we also offer expert shade sail repairs.
Shade sails after prolonged use can show problems like dislocation, damage in the shade sail itself, stitching failing etc. Our experts at Shade Wise provide quick solutions for all your shade sail problems. We carry out both on-site and off-site repairs for our customers depending on the problem. Our staff knows the importance of a shade sail and hence, we make sure all the repair work is done in the fastest and best way possible.
Sandpit Cover Maintenance For Melbourne Residents And Businesses
Don't wait until your sandpit covers start developing major issues from years of maintenance neglect. From rips and tears to grime build up, Shade Wise can provide you with the best cleansing and repair works for your covers before those issues become any worse. For over 30 years, our fully licensed and professionally trained team has provided all our clients, both big and small, with the proper upkeep their sandpit cover needs. Melbourne locals, city councils and business owners who are worried about harsh cleaning chemicals near their children's sandpit can rest assured Shade Wise only uses environmentally-friendly cleaning products for all sandpit covers.
Known for great customer service and quality products, you can find the best shade sail for every area at Shade Wise. Contact us today for Easy Fit sandpit covers in Melbourne.