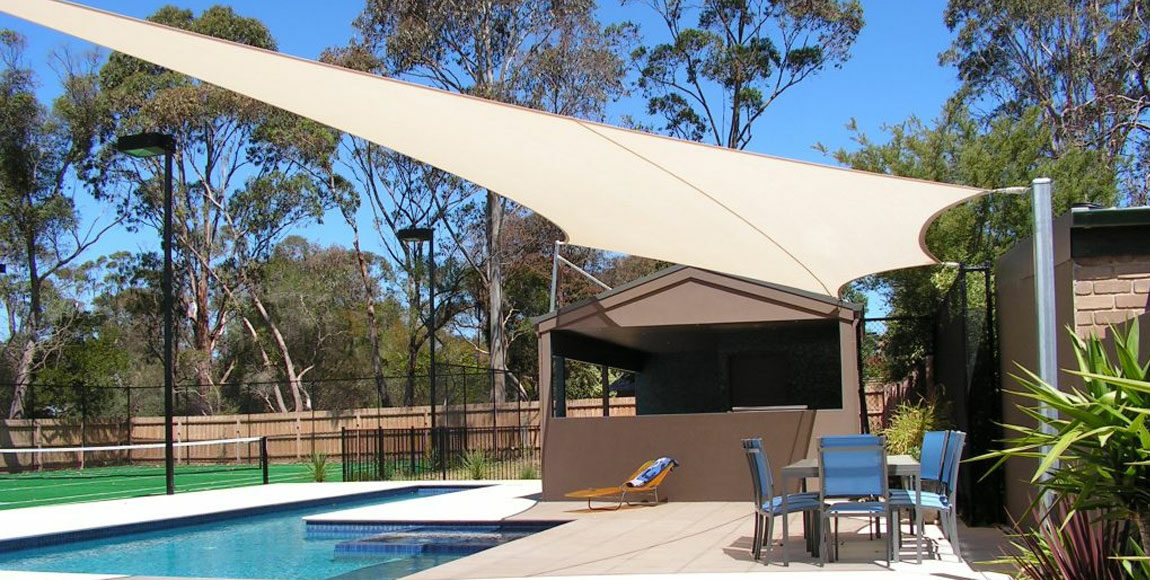 Apr 08, 2020
Get Enlightened on the Different Types of Shade Sails
Shade sails work best and are used extensively in Australia where the areas face extreme heat or warm temperatures. Shade sails prevent harmful UV rays of the sun that can affect people. One can avoid the issues of tanning, spotting, sun allergies and other such skin issues. These shade sails are best for the areas of garden, patios and other outdoor areas. In today's time, a wide range of shade sails is available for the new-age consumers.
Umbrella shaped garden shades
In the summertime, when you want to spend quality time with your kids in your garden area, umbrella-shaped garden shade sails are the most ideal ones. It becomes difficult to lounge around in the garden due to scorching heat in summer months.
Patio shade sails
Usually, the patio areas in the house are open and don't have shades. Instead of installing asbestos or meal shades, it is always recommended to invest in shade sails that fit your budget. Meal shades are costlier and are time-consuming. Shade sails are waterproof and can withstand the toughest weather.
The variety and other options
Shade sails are available in a variety of style, sizes, designs, and colours. One can find their favourite colour and design. From pastels to bright colours, you can get everything in the store. With the advent of technology, one can get your shade sails customized with your favourite colour and design in it.
Waterproof architectural PVC shade sails
What better way to protect and enjoy your outdoor area then with an Architectural PVC waterproof sail. Ensuring you can enjoy a peaceful cup of coffee out on the back deck no matter rain, hail or shine. They can also be a great alternative to a traditional patio often requiring no permits or hassles.
Shadewise provides quality shade sails at affordable prices. If you are looking to buy one, give us a call to know more about the variety that we have.