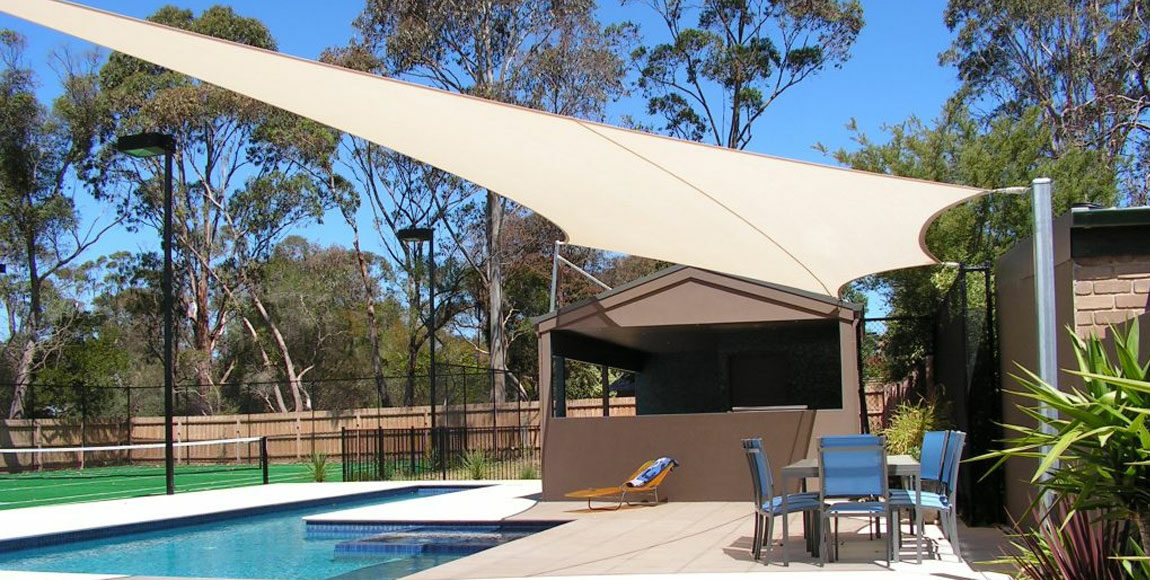 Aug 14, 2020
Significance Of Shade Sail Repair And Maintenance
Just like everything in the world needs maintenance, shade sails are not an exception. With years of sustaining the weather and the harmful UV rays, shade sail tends to become weaker and start losing its functionality. In such cases, early repair is always advisable so as to avoid expensive costs in future. The shade sail repair should be done immediately when you see it's been affected.
We list you three common types of shade sail repair:
Rips and Tears of Sail
Usually, shade sails are more likely to need repair within 8 9 years of installation. After this time duration, they become weaker due to wear and tear, tough weathers and dust falling on them. Shade sails are majorly affected by stormy conditions that lead to the cutting of shade sails by the brushing of tea branches. This phenomenon is quite common and you need not have to panic. In such cases, you should undergo shade sail repair for its functionality. Shade sails need to be re-stitched and restored to their original look helping you to save costs on a brand-new shade sail.
Wire Tension loss
Wire sails rest upon wire tensions. These wire tensions, which is under the cloth, get revealed when the sail is exposed to strong wind or brushing of tree branch. Rough weather conditions like extreme heat can also wither away the cloth and thus making it a poor looking sail. Hence, it is necessary to repair these sails on time. The same can be repaired just by adding a patch of cloth or new sleeve stitch.
Shade sail cleaning and maintenance
TWith years of its usage, you may find your shade sail has become shabby, discoloured, dirty and slowly losing its attractive appeal. In such cases, your sail has to be cleaned. After all, how much will your shade sail sustain? The time of its makeover is now.
Shade Wise offers you the best shade sail repair and maintenance in Melbourne. We give the best shade sail repair services to all our customers. If you have any queries, feel free to call us.