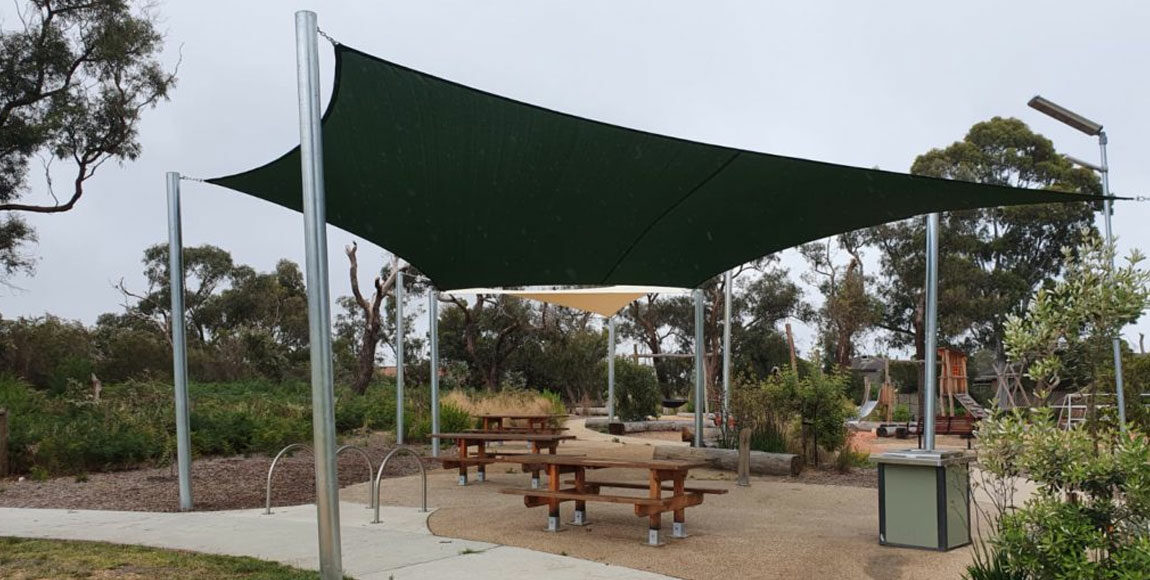 Apr 08, 2020
How do you install a shade sail in your outdoor area
Buying a shade sail goes through various stages including selecting, budgeting, purchasing and finally installing it. While buying and selecting can be an easy task, installation requires all the patience, time, and using one's intellect.
But don't freak out! We are here to help! We can do the shade sail installation for you with just one call from your end and voila your shade sail is installed in your beautiful backyard.
Our technicians and quick shade sail installation service can be availed across all the areas of Melbourne. We make sure a hassle-free installation to provide maximum protection without consuming much time.
We custom make our sails to fit any shape and size to match your outdoor area that needs protection. There are also plenty of colours available to choose from. We are sure that our shades can resist the toughest weathers. Our shades are designed in a way to provide:
Intense UV protection
Light protection from rain
Greater ventilation
Hail protection
Intense UV protection
About 98% protection from UV rays can be achieved from our shade sails irrespective of the amount of heat and time of the day. The UV rays are blocked giving maximum protection to the occupants.
Greater ventilation
The breathable fabrics that we use allow cool air to spread under your shade sail to provide a breezy, well-ventilated, and comfortable space.
Hail protection for cars and other vehicles
Shade sails provide excellent protection from hail for whatever you choose to store underneath it. Ensuring your pride and joy is safe when any hail damage.
Light protection from rain
Our shade sails also provides shelter from rainy weather for you to enjoy your outdoor area even in the drizzle. Completely waterproof it allows airflow under the shade sails.
Professional Installation Services in Melbourne
We make your life easier by doing all the installation process effectively and on time. We are devoted to professionalism and consumer satisfaction.
Cost-effective
Certainly, every buyer takes into account the shade sail installation cost. But you need not worry as these charges are too affordable and you have no reason to worry.
If you are looking around for easy and speedy shade sail installation in your outdoor space, do contact us and get the quote instantly.